Tree Removal Services
There are a few different reasons why you'd decide to have a tree removed from your property, but one thing is for sure; you want it done right. You want to know the company you choose can bring down even the most towering trees safely. Tree specialists should also remove them without damaging your property or posing a risk to your family and the other trees in the area.
No matter the reason, you want to trust the company you hire, so why not choose one with a history in Northern Utah? Clean Cuts Trees is a family-owned and -operated tree care company that provides tree removal in Kaysville, UT and the surrounding area with the help of technology and arboriculture methods. As an added benefit, for every tree we remove, we plant one somewhere else to help the environment.
How Does Tree Removal Work?
Safe tree removal services are an involved process. To remove a tree safely, our specialists must follow a set of guidelines to ensure no property is damaged or people injured. Our process includes:
Clearing the area:

 

All potential obstructions must be removed. We'll request you remove any cars or personal property in the tree's descent path. We want to make sure you and your family are safe. Once we've cleared the area around the tree, we move to the next step.
Examining the tree:

 

Before we make any cuts, we examine the tree to make sure there are no hazards. Our tree specialists know what to look for. This process lets them determine how best to cut into the tree.
Start the undercut:

 

After the examination, we start the v-shaped undercut beginning with a 45-degree angle incision at the bottom of the side we want the tree to fall to. After that, we perform the back cut, which is made to the opposite side. Once we've done both cuts, the tree is ready to topple.
Do I Have to be Home During Tree Removal Services?
Clean Cuts Trees perform stump and tree removal through Northern Utah. We're well-aware of the rich history in the area. For this reason, we're more than capable of removing a tree, even if you aren't on the property. Our tree specialists work around your schedule if you prefer to be home, as well.
Can I Keep the Firewood from the Downed Tree?
Yes. However, there are some things to keep in mind. First, freshly-cut wood is roughly 80 percent water and must be dried to around 20 to 25 percent moisture content before it can be burned indoors. Improperly-dried firewood exudes too much creosote, a highly-combustible substance that poses a fire hazard if not properly contained. Read here for more tips for converting a felled tree to firewood.
Can I Legally Remove the Tree in Question?
First of all, you must own the property a tree sits on to remove it. In many cases, you don't need a permit to remove a tree from your property. However, there are some circumstances where property owners must secure a permit.
Homeowners association requirements: Check with your neighborhood's bylaws. Some planned communities require special permissions for any tree removal.
Heritage tree removal: We can help determine whether the tree in question is a heritage tree, which refers to a rare species, as well as exceptionally-sized, shaped, and aged trees.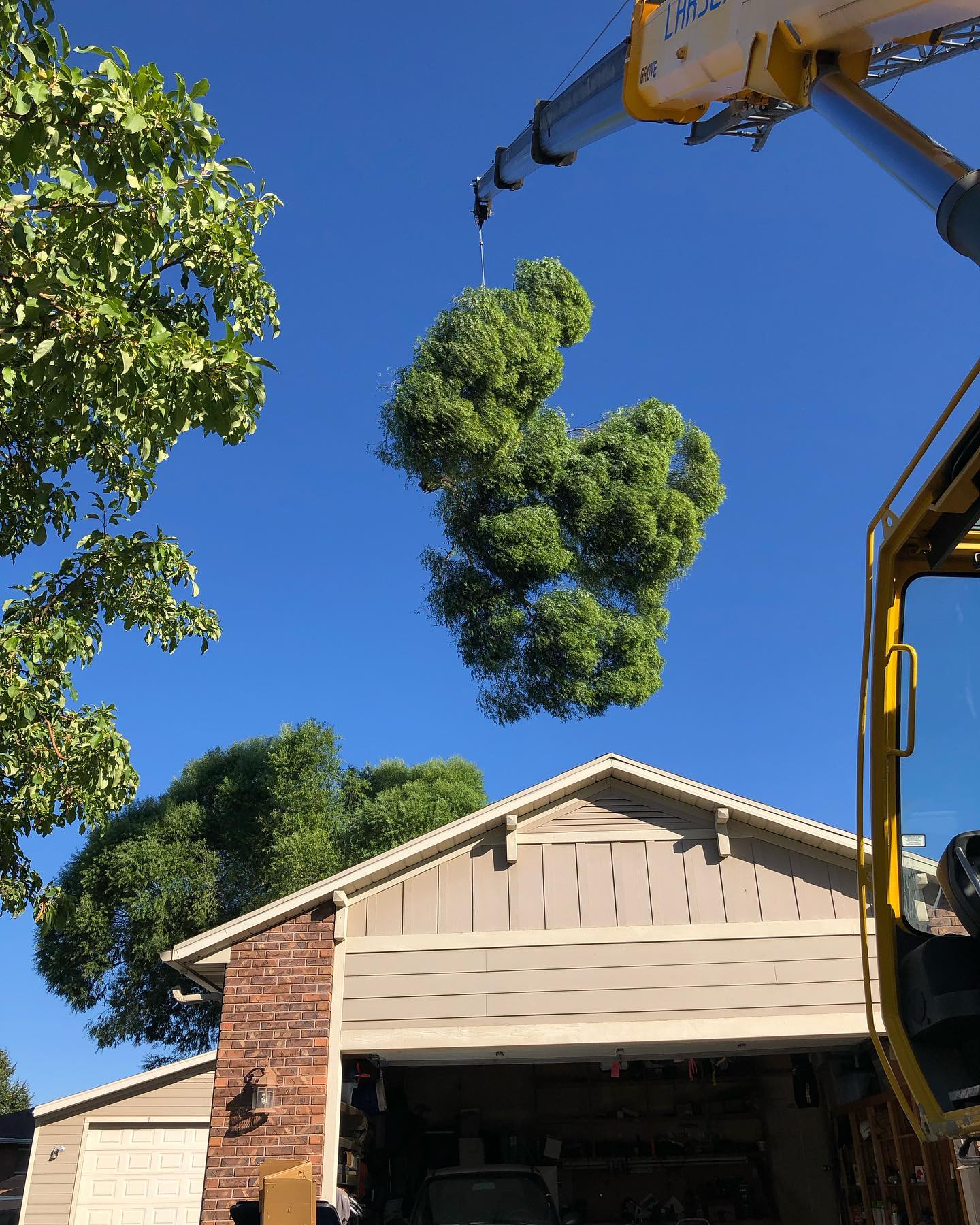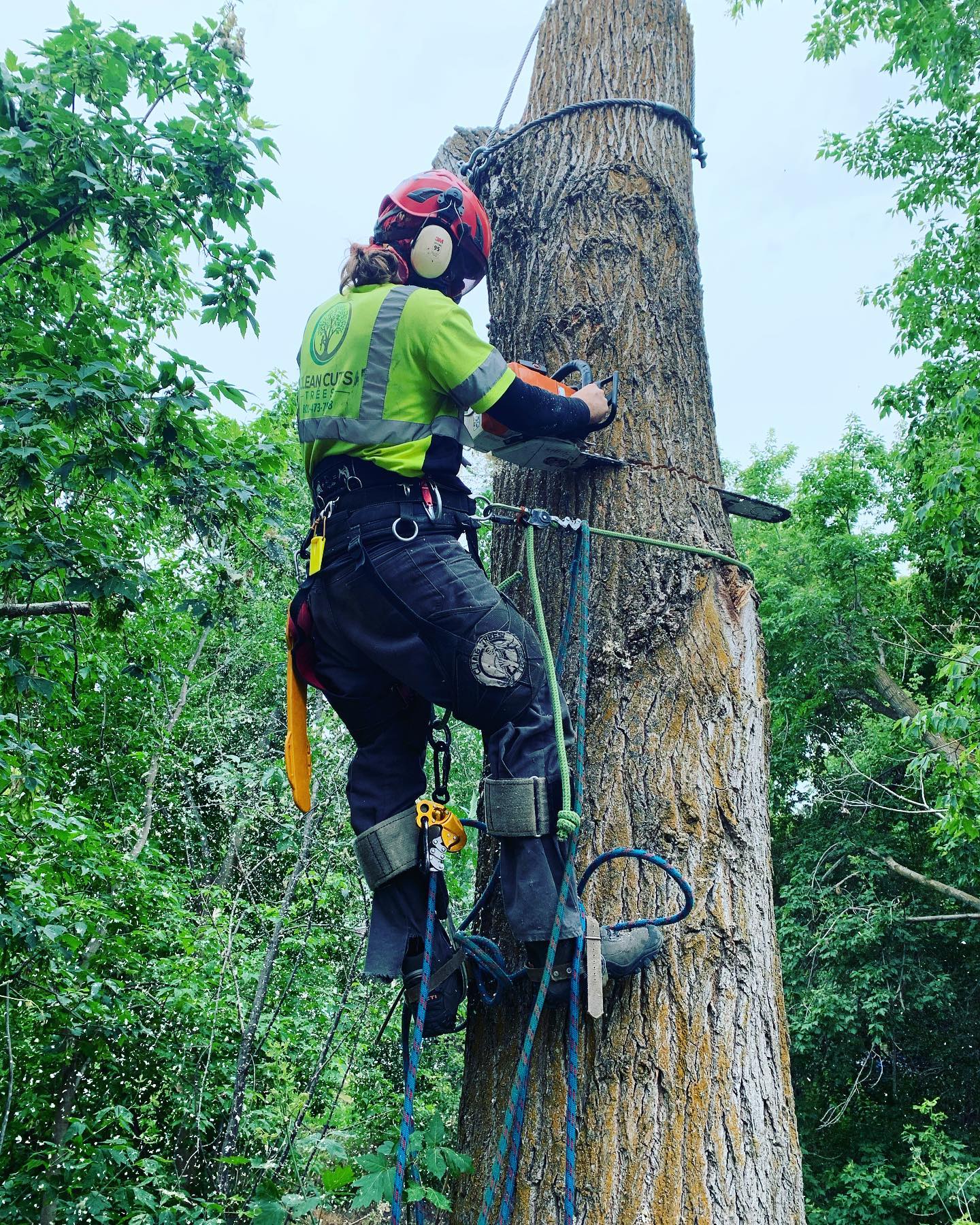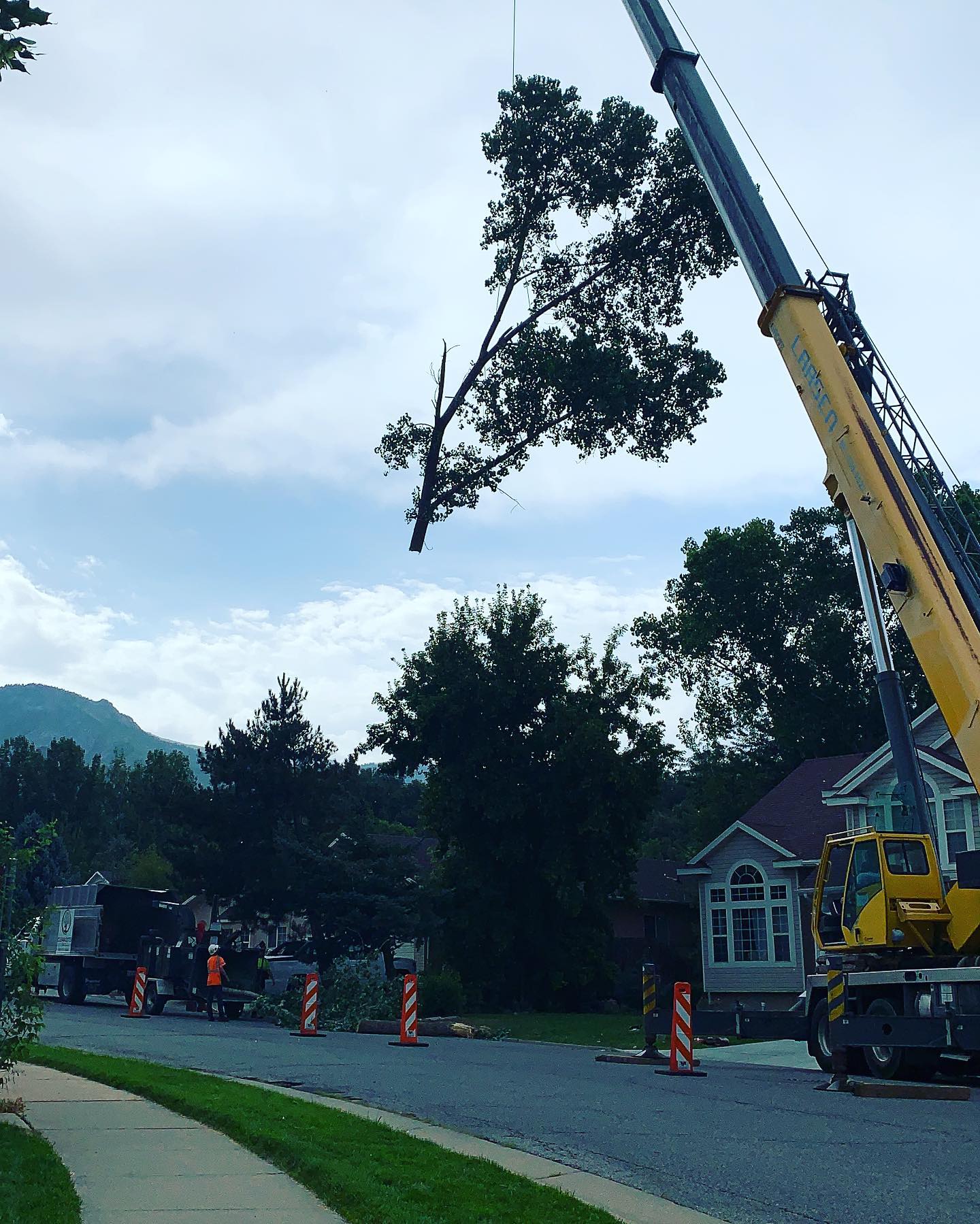 Clean Cuts Trees is the #1 tree service company in Kaysville serving all of Davis and Weber County, Utah, including Layton & other nearby areas.